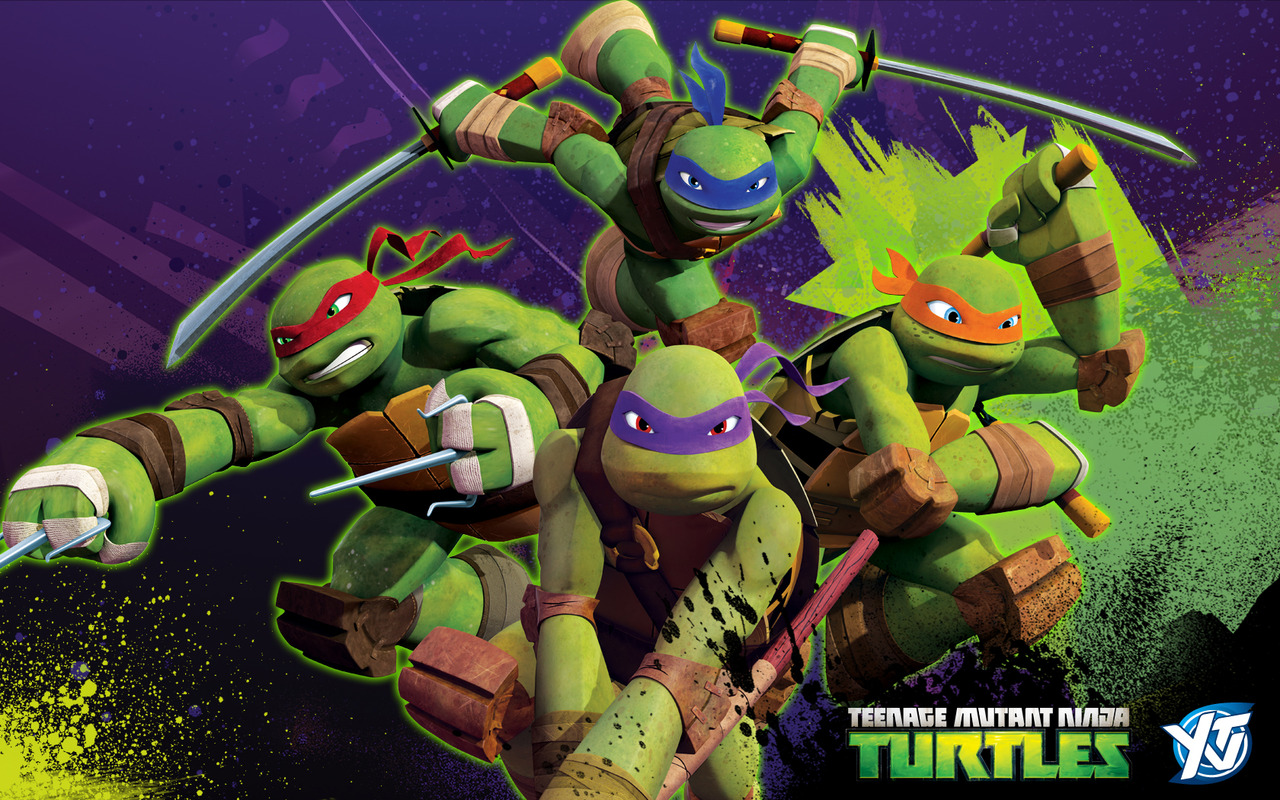 I LOVE Teenage Mutant Ninja Turtles. There, I said it! As a young boy I'd always be keen to learn how to draw Ninja Turtles and as I've "matured" into an adult I'm proud to say that some things never changed.
As kids my brother and I both loved it ever since the original cartoon first graced our screens. We were pretty obsessed in fact. When we were in trouble and sent to our room , by our parents, I would stay on lookout as my brother jumped out the window, ran to the shop and quickly purchased another set of  the Ninja Turtle cards on sale at the time.
Back in the day the Ninja Turtles, when they originally hit the screens, were seen quite negatively due to their radical attitudes and the possible effect a show like that might have on kids. It's funny to look back and laugh when you consider the cartoons kids grow up with today.
Somewhat recently I stumbled about the new Teenage Mutant Ninja Turtles Nickelodeon series (2012). It's a brand new series and I absolutely love it. The new series is 3D animated but cleverly mixes in 2D animation throughout each episode. Seeing the new series reignited my passion for drawing turtles when I was young and I decided it might be a fun place to practice my drawing and learn how to draw ninja turtles "Nickelodeon Style".
How To Draw Ninja Turtles – The Book
I decided to search the internet to see what was available, in terms of tutorials, to get me started with the new look turtles. Although from the outside the new Nickelodeon  style of Turtles can look quite simple at first but in my opinion they're considerably more difficult to draw than the original series. Fortunately I was able to stumble on a new book, written for this purpose, which will assist with our challenge.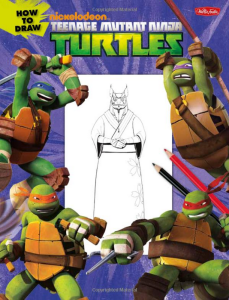 You might feel a book such as this as copying, cheating or based on your experience, simply a bad way of learning how to draw. I feel however for myself that this is not the case and that you can learn and improve using this book. It's aimed at kids and beginners and I feel it allows me to produce a better image while still working on some fundamentals.
Besides it's not like you're tracing the image but instead comparing the example in each step and then drawing it for yourself. This is easier than sketching something from your head and its a great place to start with the fundamentals such as anatomy, perspective and poses.
I'd be interested to hear what your thoughts on the book are? Have you used it or were you thinking of picking up a copy for yourself? Do you think learning in a method like this is worthwhile for a starter?
One of the reasons for starting this blog was to gather advice from those that are more experienced. As I've decided not to attend in schools for personal tutoring and at this point I feel that it's still important that I get tips for improvement. So if you have any advice I'd love to hear about it too.
My Results
The million dollar question, how did my drawings turn out? Well so far I've only attempted two of the drawings in the book. I like to keep variety in what I draw and enjoy drawing different objects so at this point I've only drawn two illustrations.
One thing I've found with drawing so far is that whenever you take a picture of scan the image in your eyes tend to view it differently than they do when it's on the paper in front of you. So it's a good way of seeing things you might not have seen before.
What do you think?
Personally I was happy with how both of these turned out although there is plenty to improve upon. Probably the biggest issue was with the hands and the perspective of the arms. You can certainly see in the right hand picture especially that I've struggled to draw what I've seen.
The problem I found is that even after drawing a couple of Turtles I didn't really feel like I was learning in terms of my ability to do it on my own without reference. Certainly areas such as the hands would be a struggle without the original image to reference.
Overall this is a fun book on how to draw Ninja Turtles! If you're new to drawing and you love Turtles then I think it is a good place to start, practice and just have fun! That's what it's all about right. Feel free to share your results below I'd love to see what you can do.