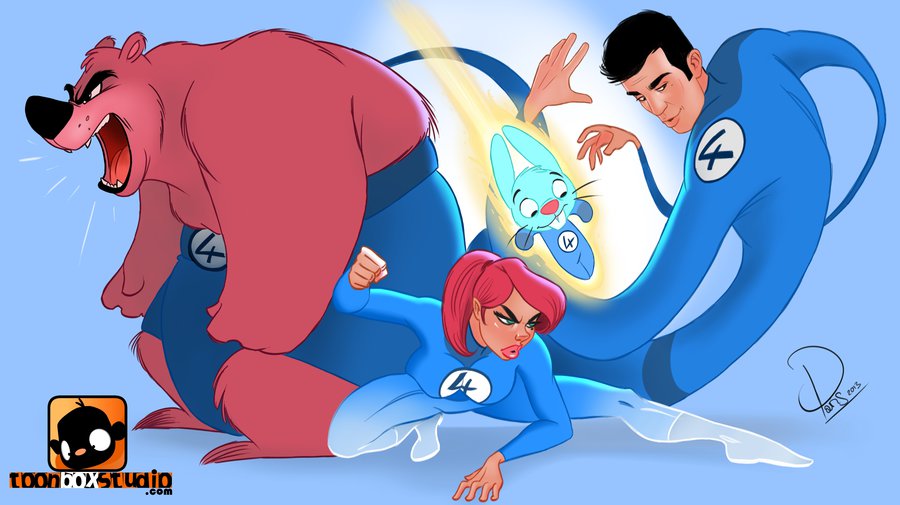 When I was younger I always wanted to work for Pixar. I fell in love with Toy Story as a young boy and couldn't take my eyes off the beautiful and colorful characters that were coming alive on my screens. I saw many talented artists through school and I always wondered how to draw cartoon characters the way they did. Jealous of their naturally ability I just figured that I didn't have the gift they were blessed with.
In all honesty I couldn't have been further from the truth and the sad and simple fact is that if I'd started back then I might have art work to be truly proud of today. I'm not the most talented artist, in fact far from it, but hopefully I can inspire somebody else out there to just give it a go, push it, dream big and you never know where you'll get to with your artwork.
When I decided that I wanted to head down the cartoon path, and see how far I could take it, I wondered what I could use to improve my skills quickly. Sure, there were countless books and a number of websites where I could follow tutorials but nothing that appealed to the kind of characters I wanted to design. All that changed however when I stumbled upon Toonbox Studio and in particular a man named Paris Christou.
Special thanks goes to Paris for allowing me use his awesome Fantastic Four picture as the featured image of this post.  Check out more of his great work on Deviant Art here.
How To Draw Cartoon Characters
Let's face it before I bought the Toonbox studio classes my drawing was terrible. I'd just started out and I didn't have any understanding of shadows, perspective or drawing anatomy. You can see some of the before and after images in my previous post:  How To Draw Cartoons & Manga: A Beginners Journey
I credit this sharp improvement in my skills to Paris and his colorful and creative courses he's designed for all of us. Paris is a pleasure to listen to and you can hear how much he loves what he does when you listen to the videos. As a character begins to come to life on screen you'll find him already naming it something such as "Mr Marveloso" and you can hear it in his voice that he's genuinely excited for what has come out on the page.
Paris creates his drawings using Sketchbook Pro and shows just how much fun it is to draw digitally. He also notes that all of his courses can be completed with a pencil and paper too but you might just have to have your eraser on hand if you make any mistakes or he changes a pose part way through.
I would LOVE to see the results you guys get. Please post them in the comments below or link to your image so that we can all appreciate how Paris has improved your drawing skills..
Course Previews
The ToonBox Studio YouTube Channel
ToonBox Studio and Paris also have a really awesome YouTube channel that you simply have to check out. Paris is uploads on a regular basis with videos that range from speed paintings of Cherry to various tutorials on using sketchbox pro and digital drawing techniques and tips. The tips he gives are simple awesome and if you're as lucky as I have been he might even respond to your comments and emails if you need to ask him any further questions, he certainly tries to get to everybody.
Check the YouTube channel out here.
http://www.youtube.com/user/Toonboxstudio?feature=watch
Available Courses
Click on any of the following images to get more information on the Toonbox Studio courses. Currently I've purchased the first two and they're simply awesome and I'm looking forward to trying the remainder. Really when you think about how much this training costs in regards to going to some schools then this is AMAZING value for money. At these prices I'd simply pay for whatever courses Paris uploads because the training is invaluable. Its already taken me to a level I never felt I could reach.
For further course detail click on any of the images to go to the site.  Honestly guys if you're struggling how to draw cartoon characters then this is great place to start. Remember to post your results below if you have them and leave your comments.