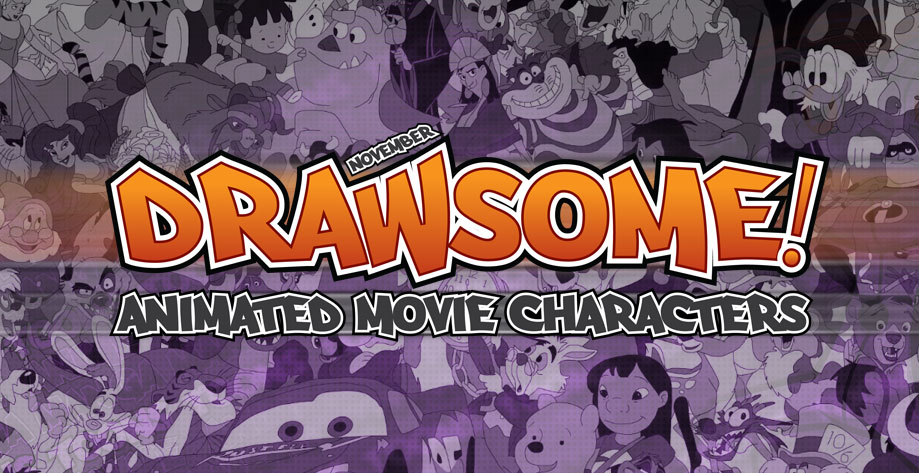 I can't believe it! Is it seriously December already? It seemed like only yesterday that we were launching Drawsome! and now I'm about to publish the results. I'm sitting here trying to hold back on my excitement to push the "publish" button and officially launch the results of the very first Drawsome! to the world!

I know that there isn't any red carpets, paparazzi or fans to sign autographs for but this is BIG and we can consider this the official opening night! Make no mistake this is a great day for myself and the others that have been involved with getting this site feature up and running.
Firstly, I wanted to say a big THANKYOU to each and everyone of you that have put forward a Drawsome! theme for November but especially those that have submitted their first artwork for Drawsome! I'd really like to see this feature of the site continue to grow and I'll be working hard to make sure that it does just that. In the meantime though I'd love to see your continued support so that we can continue to spread the word on the fun we're all having, as well as the improvement we're seeing, because that will help us make each month better than the last.
For anybody out there in Internet land wondering whether you want to get involved in next month, or simply feel embarrassed that you're not good enough, then I HIGHLY recommend that you take the plunge and get involved. I say this because showing your artwork to others will not only make you work harder to improve and impress but it can also provide with some valuable feedback and tips on how to improve your next piece of artwork. This has certainly been the case for me and I'll be competing against myself every month to go one better than the last.
The great thing about Drawsome! is that there is a variety of experience levels and different art styles so everybody can learn from what somebody else is doing! Drawsome! stands for "Let's Draw Something Awesome" but seriously I think we passed the awesome level! So without further delay let's get into and check out the results for this month and I'm going to let the artwork speak for themselves.
Drawsome! November
Animated Movie Characters
Jesus Martinez
Josip Ljubić / PhoBoss
Byron / ToonsAnimeManga.com
Can You Believe That?
Honestly, for the very first month of Drawsome! I feel the standard has been set really really high! I don't know about you guys but the fact that I'm showing my artwork to other people makes me want to push myself to improve every single time. However the fun doesn't stop here because now we get to watch as everybody involved improves month after month. Can you imagine in a year's time how this artwork is going to look?
So I know that for anybody that is sitting out there at the moment, reading this post, who wants to push themselves harder and be inspired by talented artists around them then this is the No #1 place that you can do just that. Make sure you don't miss out on December and get involved with the voting that is taking place at this VERY moment!
At the end of the day you can watch as many videos or even read one hundred books but NOTHING will make you improve like PRACTICE! This is the secret to Drawsome! and the secret to your successful art future! Practice makes perfect and when we combine it with time and patience then we will be successful. Be sure to share the results with your friends and family and link back to this page so that we can gather an army of art junkies who want to participant every month! Let's make Drawsome! HUGE!
So tell me, which Drawsome! is your favourite and why? Please leave your comments in the comment section below.