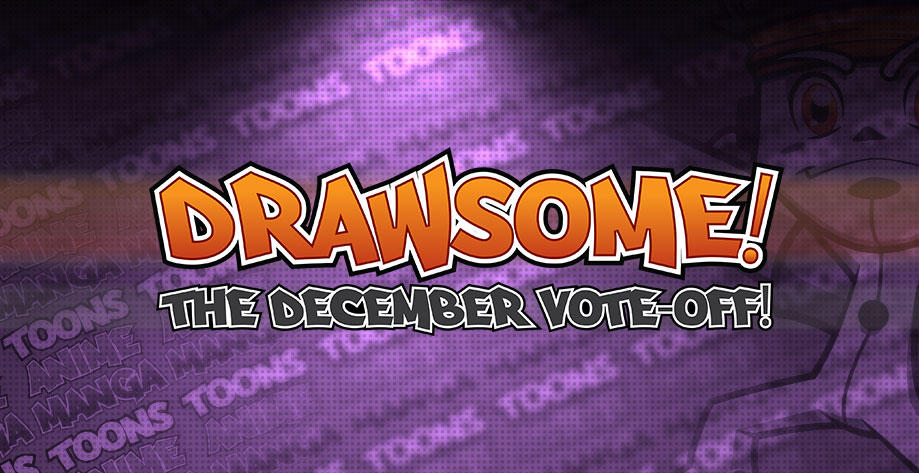 It feels like the night before Christmas for me with the results of Drawsome! November less than 24 hours away. We've had a great start to Drawsome!. I can't THANK YOU all enough for those that have participated and given your theme suggestions. I hope to gain your continued support as we turn Drawsome! and ToonsAnimeManga.com into an awesome community of aspiring artists and crazy art junkies with an unstoppable drive to improve.
I'm slightly late on creating the poll for December but you'll find all your new suggestions below and any that weren't picked from last month. I will provide everybody with the opportunity to vote until Saturday this week when I will officially announce the theme for December and we can all get started! For January however I hope to have the vote out and the theme picked before we make it to January.
For Drawsome! December everything you need for submission and communication will be completed through the forums so if you need to find out any information or ask any kind of questions then make sure you check back in regularly. I'll make sure that the forums are updated with the dates you need to submit your artwork in time and any other important notes that come up.
So let's not waste any time, it's time to vote for Drawsome! December.
The Vote-OFF!