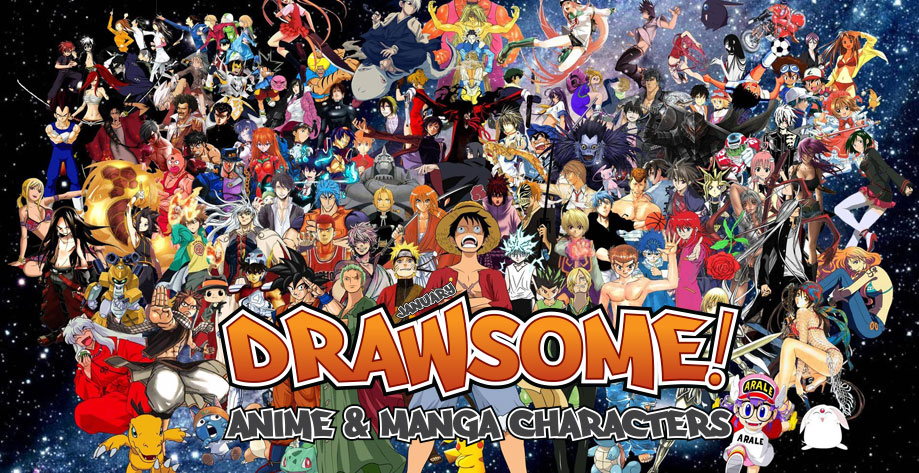 When I think about January for ToonsAnimeManga.com it brings a smile to my face from ear to ear. We're starting to build an awesome little community and the amazing visitors that have joined up on forums are the nicest people! Seriously, if you're looking for support with your artwork and wanting to talk about all your favorite things from art, cartoons, manga, anime and more then you're in the right place!
As you all know too this month is a milestone month for ToonsAnimeManga.com because it's the very first month we'll be offering a prize to one of the lucky participants. In order to make this fair based on the wide variety of experience and skills between artists I needed to come up with a way that everybody had a chance!
Therefore, in order to win you needed to do a number of key things
Comment on new blog posts
Comment on YouTube videos
Register for the Community Forums and get active with comments, questions & critiques
Submit your artwork for Drawsome! each month
From this point onwards I'll also be doing a video for YouTube to announce the winner and also show off your results to the world! In the future I'd also love to do some videos showing the improvement from returning entrants! It's awesome to go through my own entries and see the improvement and see the affect of trying to take myself out of my comfort zone in order to learn something new.
So it's time, let's see the results and announce the first ever winner!
….And The Winner Is?
Can I get a drum-roll please? The winner of this years academy award goes to…..Sorry that's the wrong speech. The winner of January's Drawsome! is……you'll have to check out the winner in my YouTube video below.
Thanks Again!
Once again a big thank you to everyone involved. Drawsome! couldn't be Awesome without the support I get from everyone involved. Getting to know each of you has been an amazing experience and I love logging into the Community Forums each day and seeing all the conversations and activity.
It's not over though I'll need your continued support, as we move forward through 2014, and I'm going to be introducing some more site features which are going to be killer fun and I really hope that it's going to make a big difference to your creativity and drawing ability. I love the step by step videos but in all honesty I strongly believe that practice makes the biggest difference. ToonsAnimeManga.com will always be about making YOU a better artist, that has the skills to draw anything. We don't just want to be a quick guide on how to draw something step by step.
Congratulations again to the winner and I can't wait to see what you guys come up with for February. I'll be posting all the details on February very shortly so stay tuned for that.